Website/Online Marketing

Hunter Fans

A&T worked with Hunter Fan to totally reinvent their web presence and improve internal systems that were essential to feed inventory and product information to their site. The elegant new site design was open, modern and easy-to-use with a focus on the brand's heritage and quality products.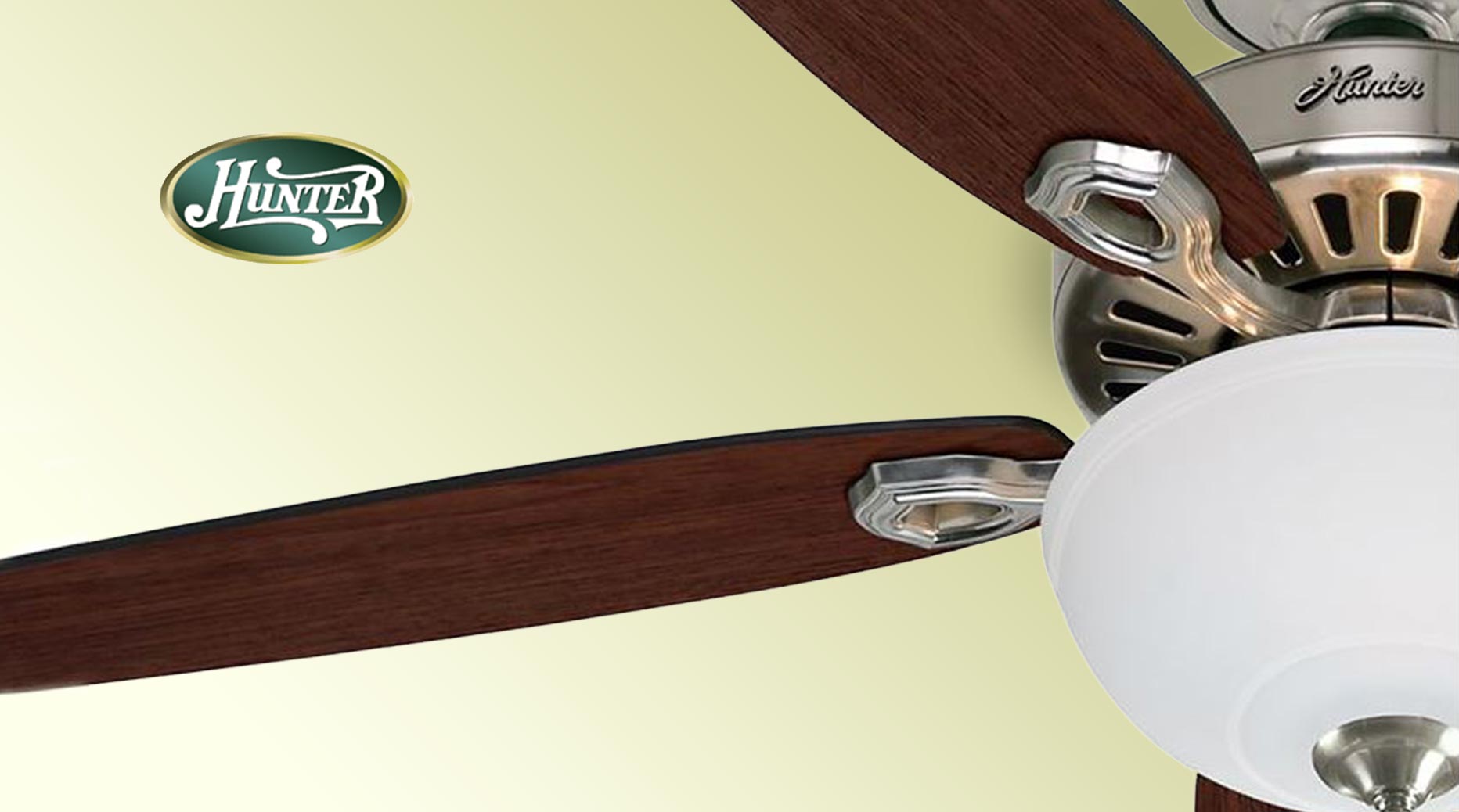 The website's content management system and ecommerce capabilities were integrated with Hunter's ERP system to create a central database of product information (and parts and support documents – such as online owner's manuals and installation guides) which could be accessed from the web. This provided an enhanced shopping experience and an advanced level of self-service customer information.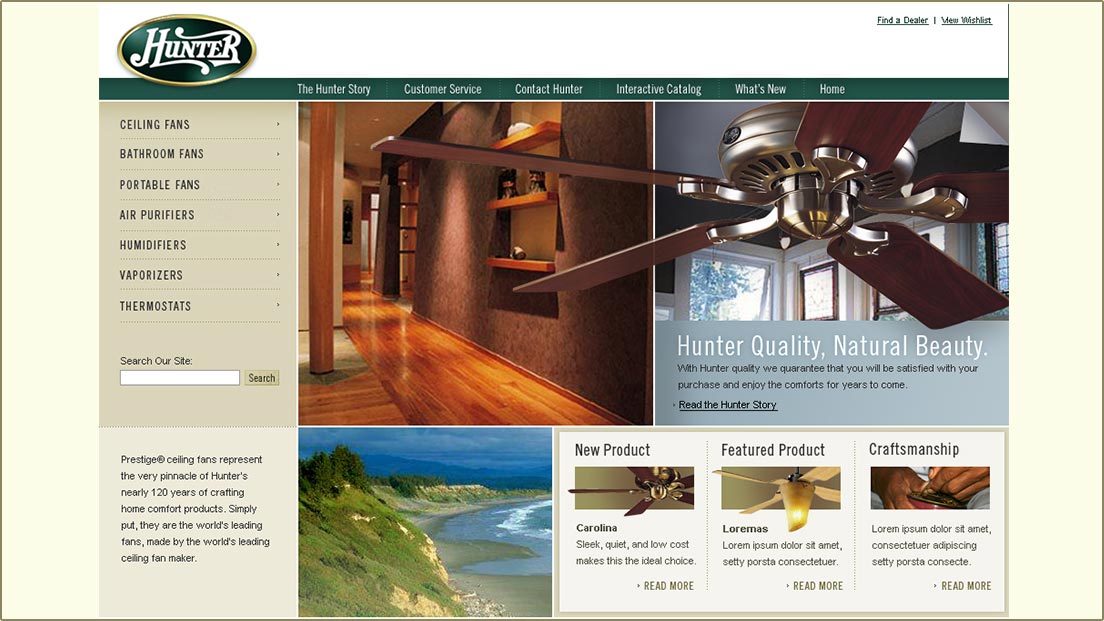 The site featured marketing automation capabilities, suggesting similar product and accessory recommendations for consumers.
Other features, such as engaging and attractive electronic catalogues, 3-D page-turning functionality and social sharing, provided a rich and intuitive user experience.