Branding E-commerce/Online Apps

Titleist

Titleist, the world's number one seller of golf products, hired Alexander & Tom to create a dynamic marketing program and tools for their Titleist Performance Institute (TPI) in Oceanside, California. TPI specializes in the development of golfers' physical and mental capabilities to conquer their golf game. A&T created a unique marketing strategy to help TPI promote and communicate the benefits of the exclusive training program.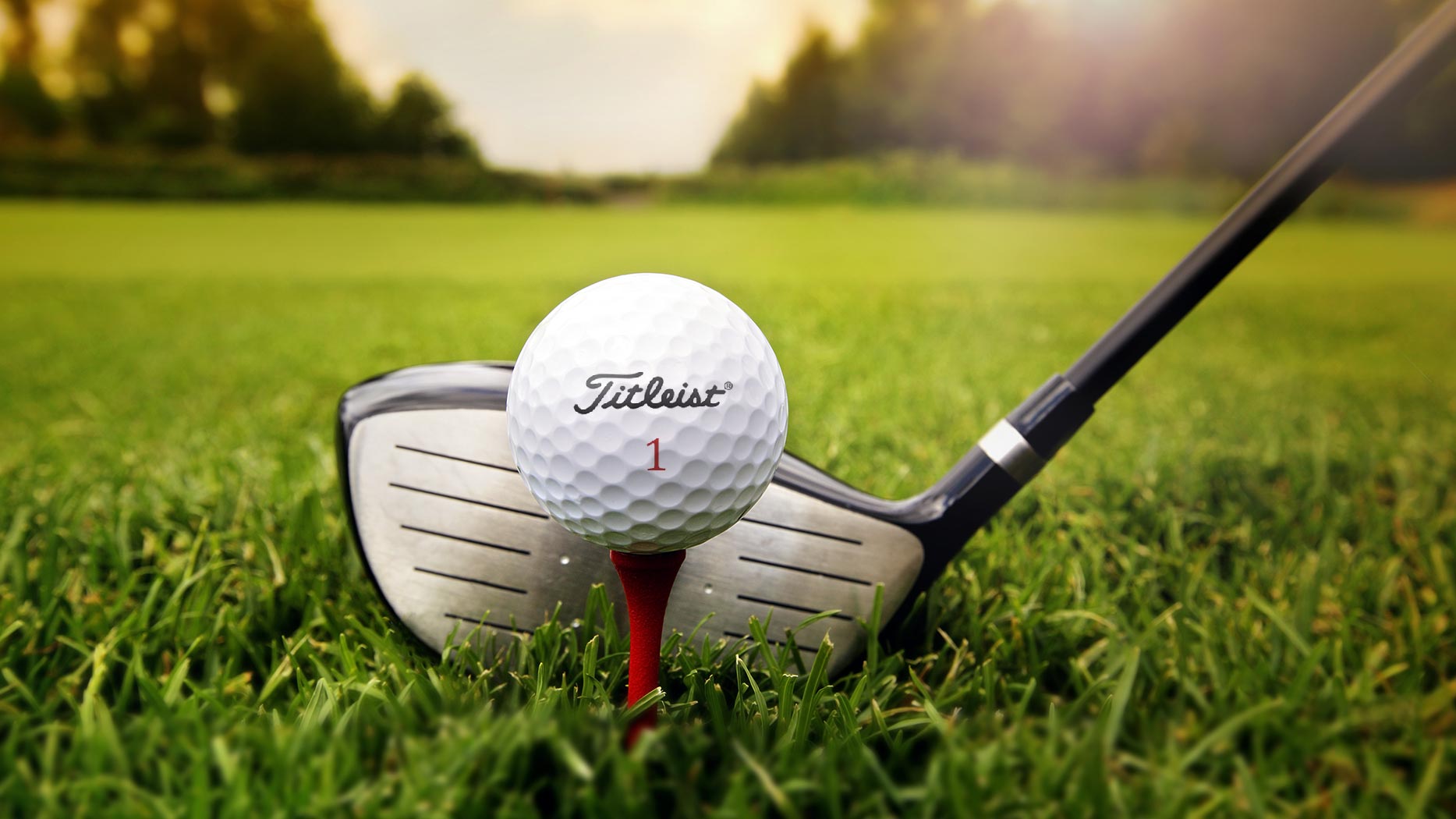 The marketing program featured a rich media promotional video, custom online virtual trainer applications, and an integrated direct marketing campaign.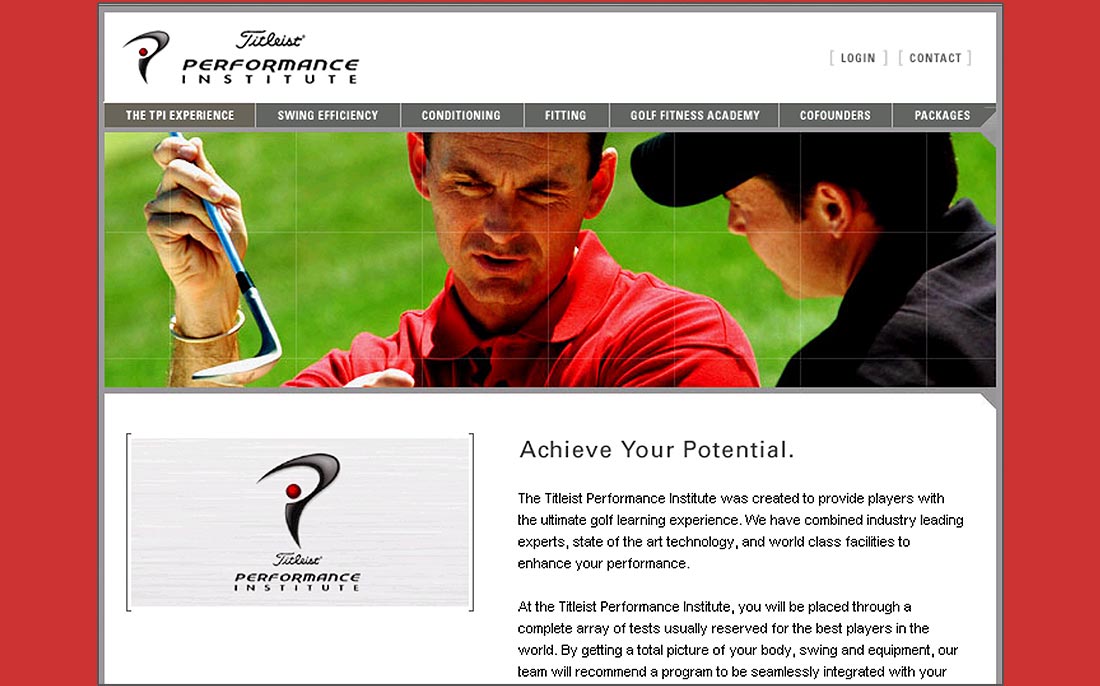 The player profile software provides users with new fitness and skills exercises, allowing them to continuously improve their golf game and reach their goals. Golfers can update their online profiles as their performance improves.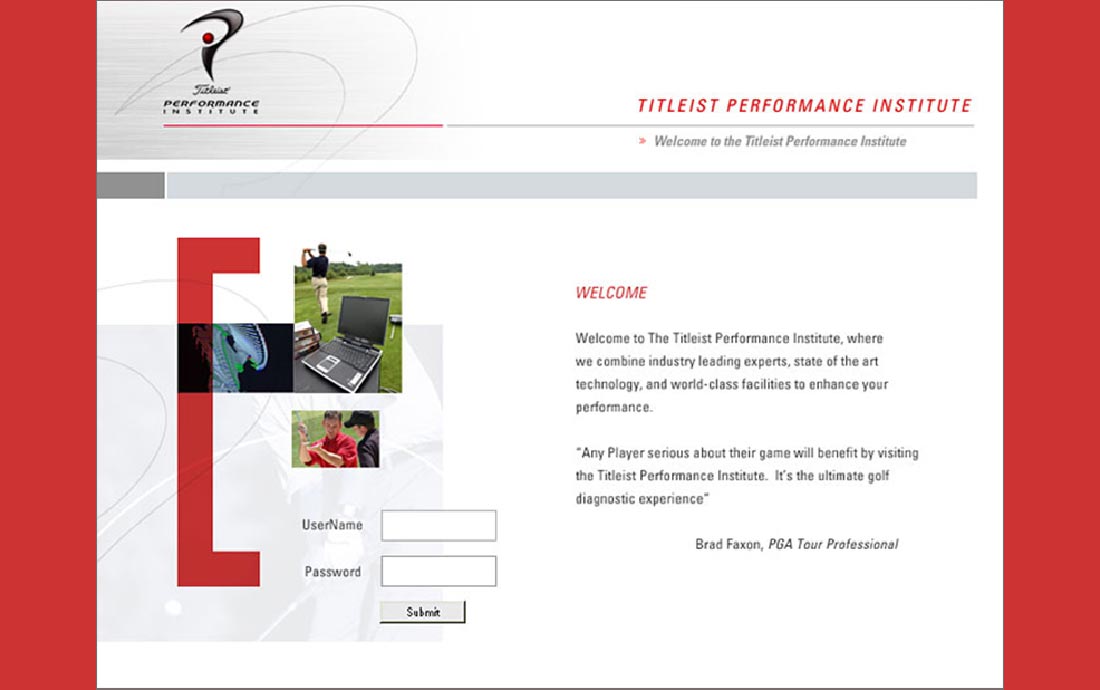 Participants can then access their personalized programs via a 'members-only' website.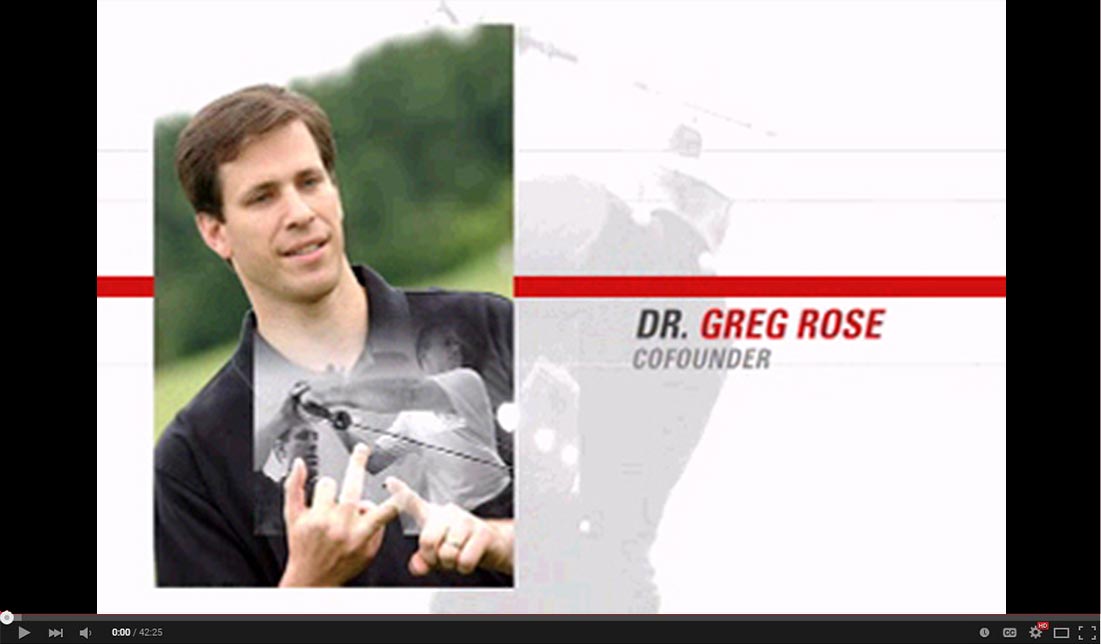 The campaign resulted in a "sold out" enrollment for the next 12 months of admissions to the training program.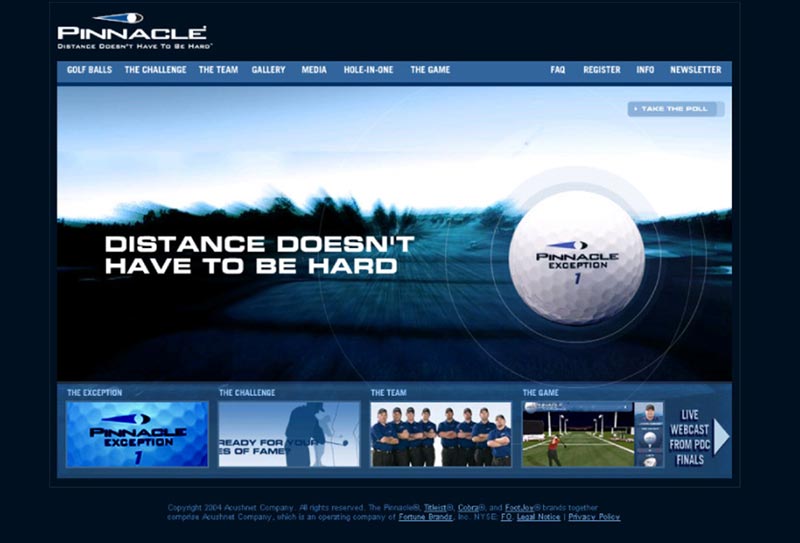 Alexander & Tom also worked with Pinnacle Golf, another brand in the Titleist family. A&T created an online golf game that mimicked the brand's televised "Long Drive Challenge."