Website — CMS — E-Commerce

180s

180s, an innovative performance apparel company wanted a site that reflected the innovative nature of their brand. They also needed a system that was easy-to-use, drove e-commerce, and responded to their customers' needs.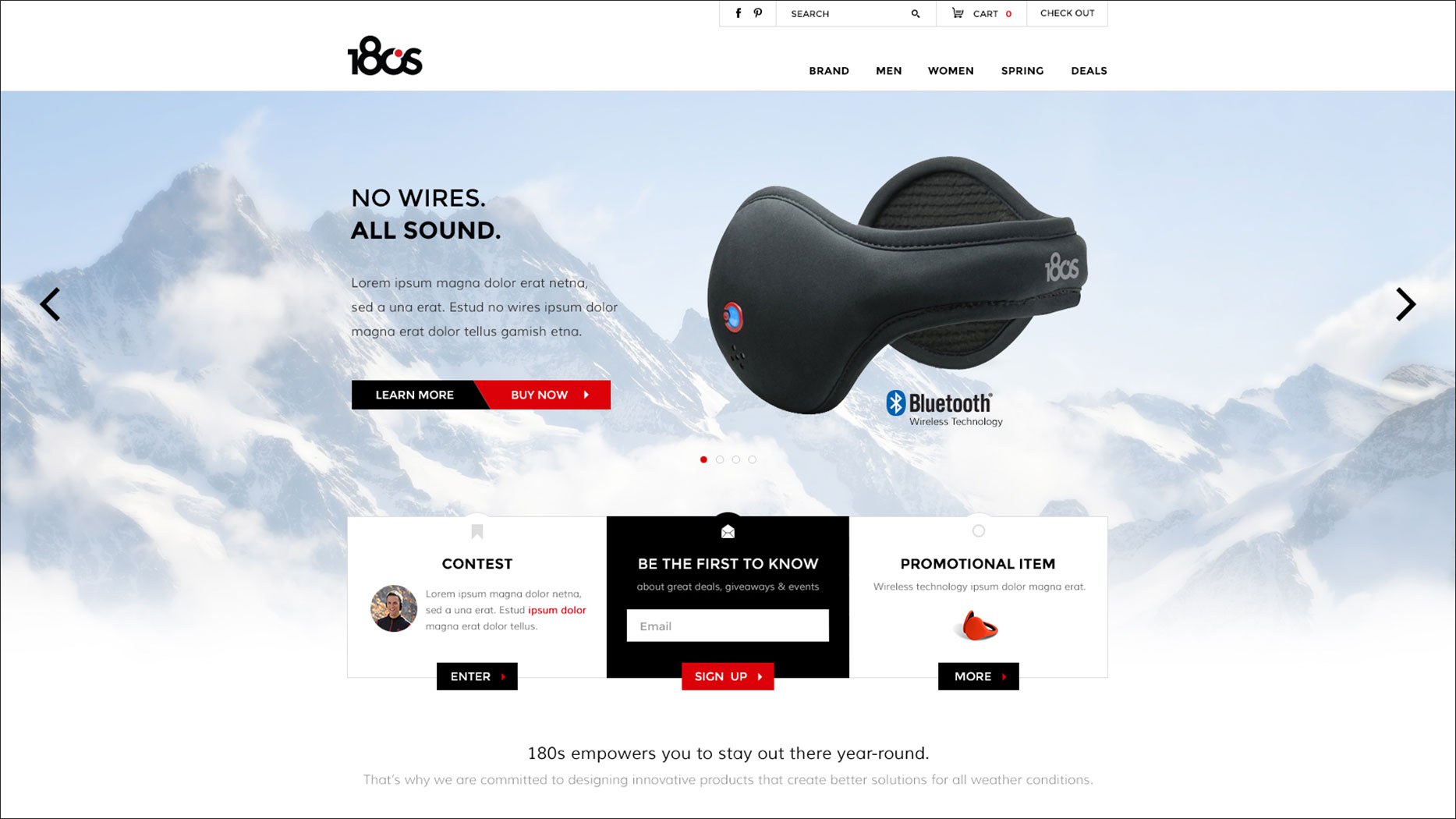 The website has a database-driven product catalog and shopping cart that integrate with 180s' existing inventory system.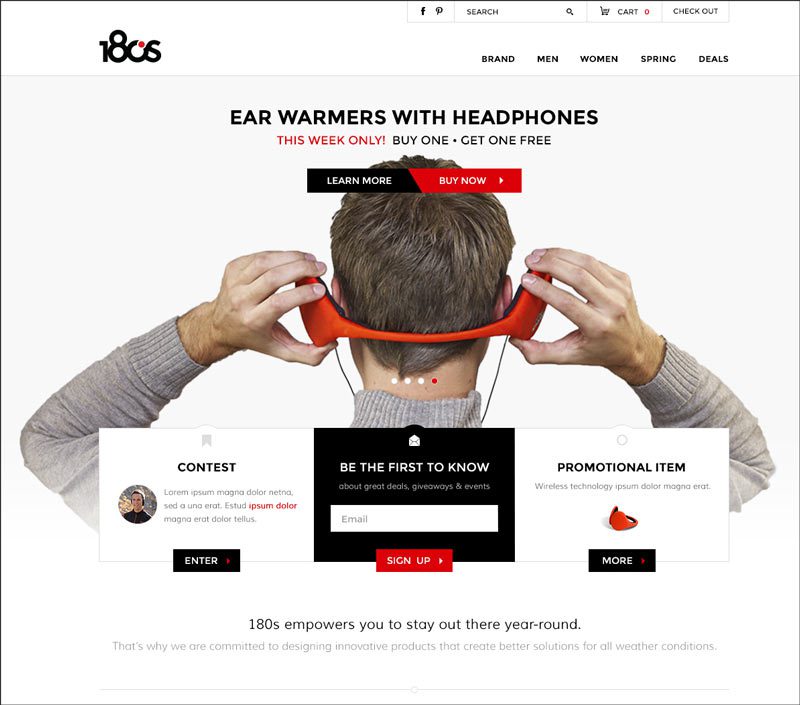 The product catalog is comprised of a series of database-driven web pages displaying the product lines of 180s.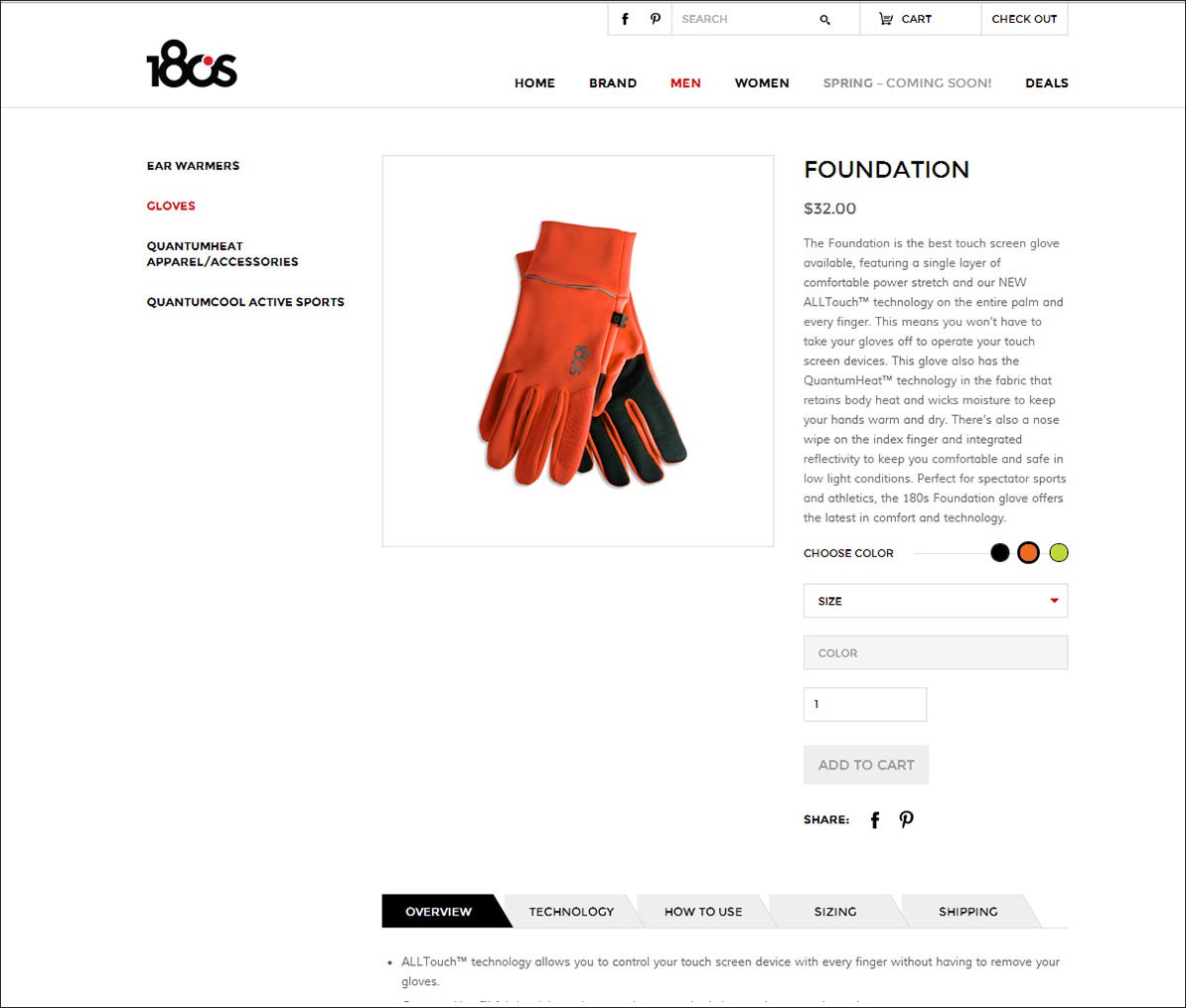 Shopping Cart
The database-driven shopping cart communicates with the 180s ERP to display all product information and submit all order information.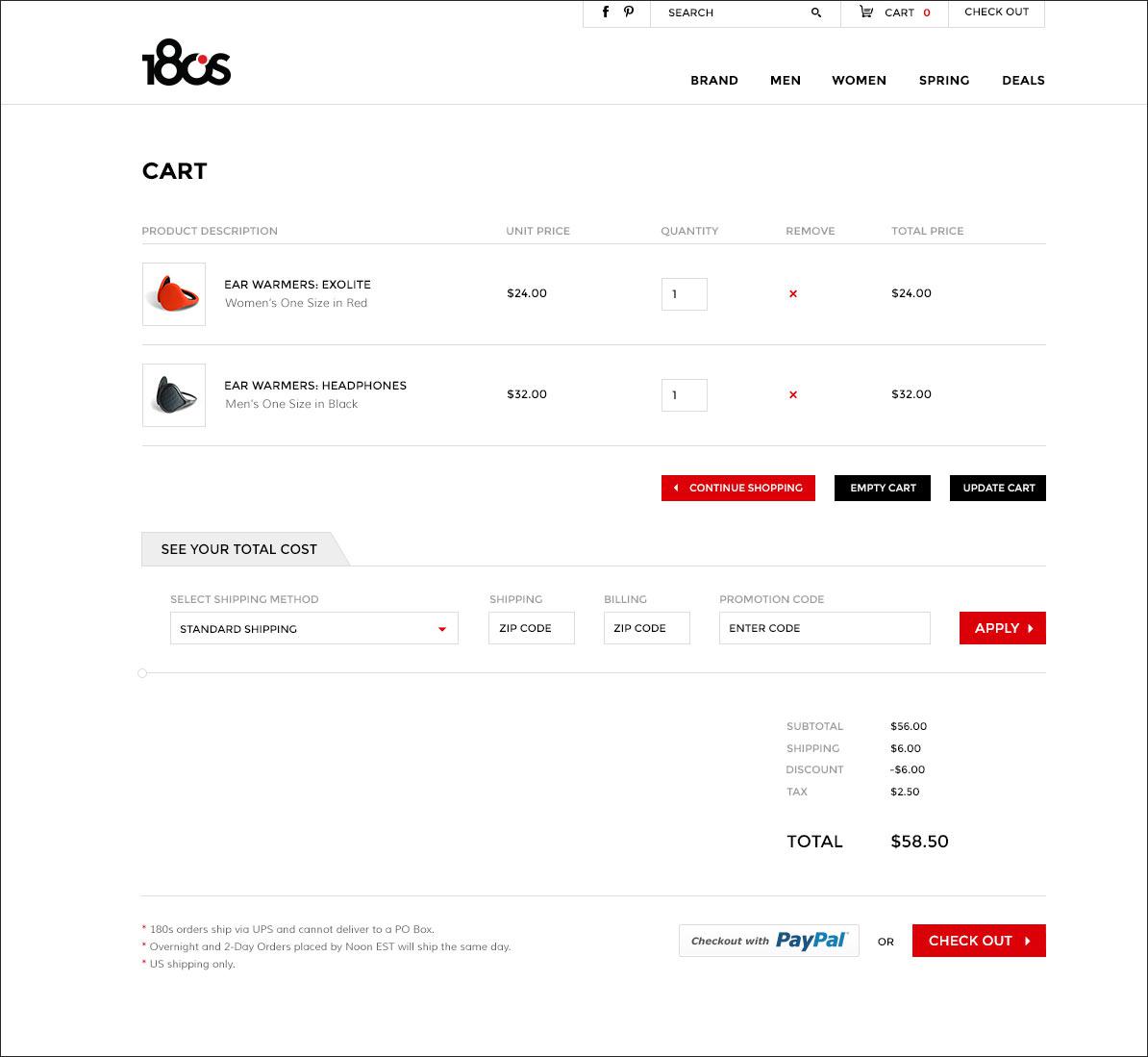 A&T also created online video and multimedia to highlight the key products, features, and benefits.