U.S. Department of State

Department of State

Working with the U.S. Department of State, Alexander & Tom created a worldwide online video challenge to enhance the global discussion on democracy. The contest went viral, producing entries from over 110 countries. Six winners from across the globe were chosen and as a part of their prize had the opportunity to meet with Secretary of State, Hillary Clinton. The contestants' videos garnered both national and international media attention.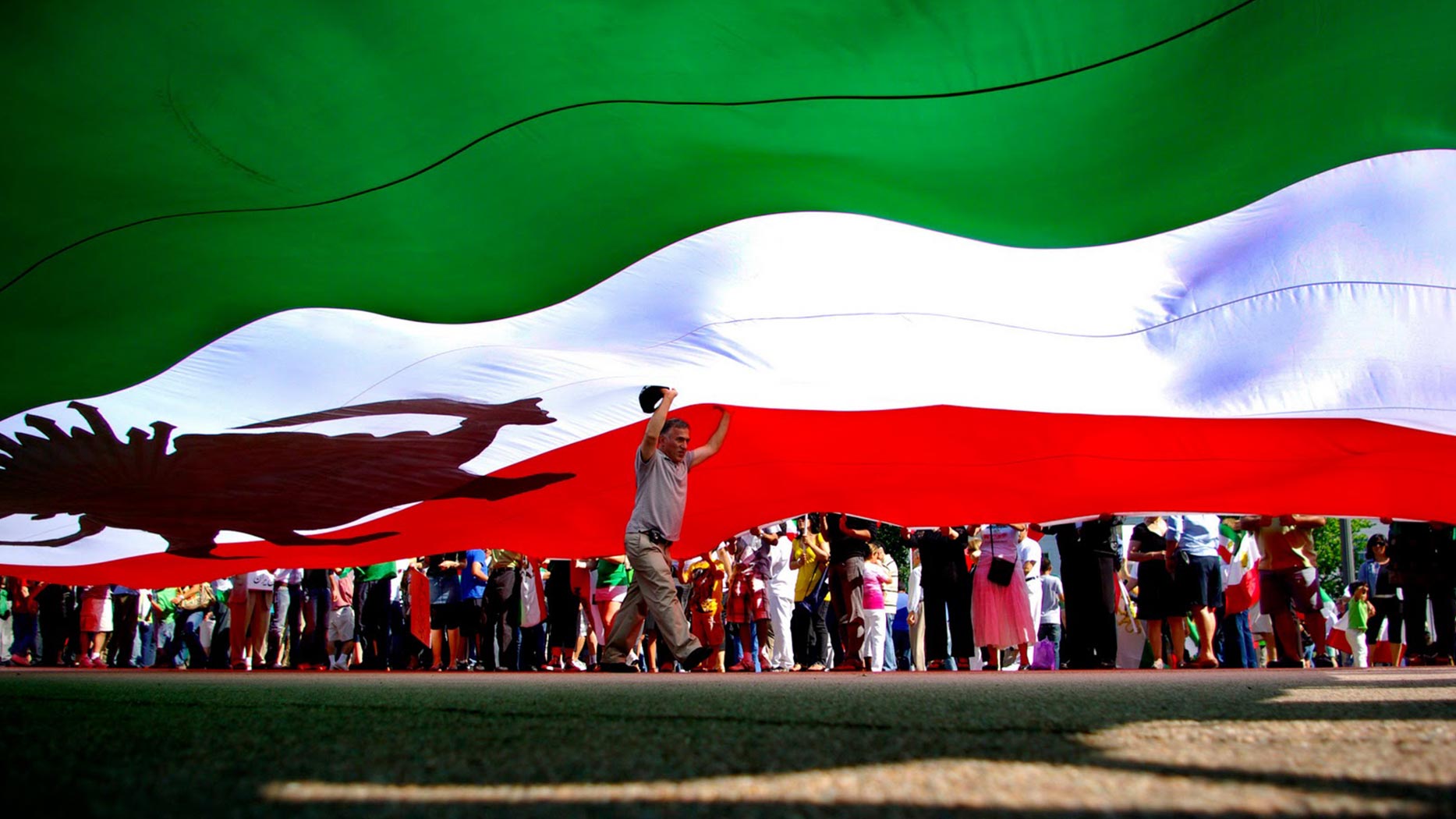 A&T provided the visual identity and branding for the Challenge, including the award-winning logo design, microsite design, banner ad campaigns, and email campaign designs. The campaigns were created in 7 additional languages. French, Spanish, Russian, Arabic, Farsi, Chinese, Portuguese and English (see examples below).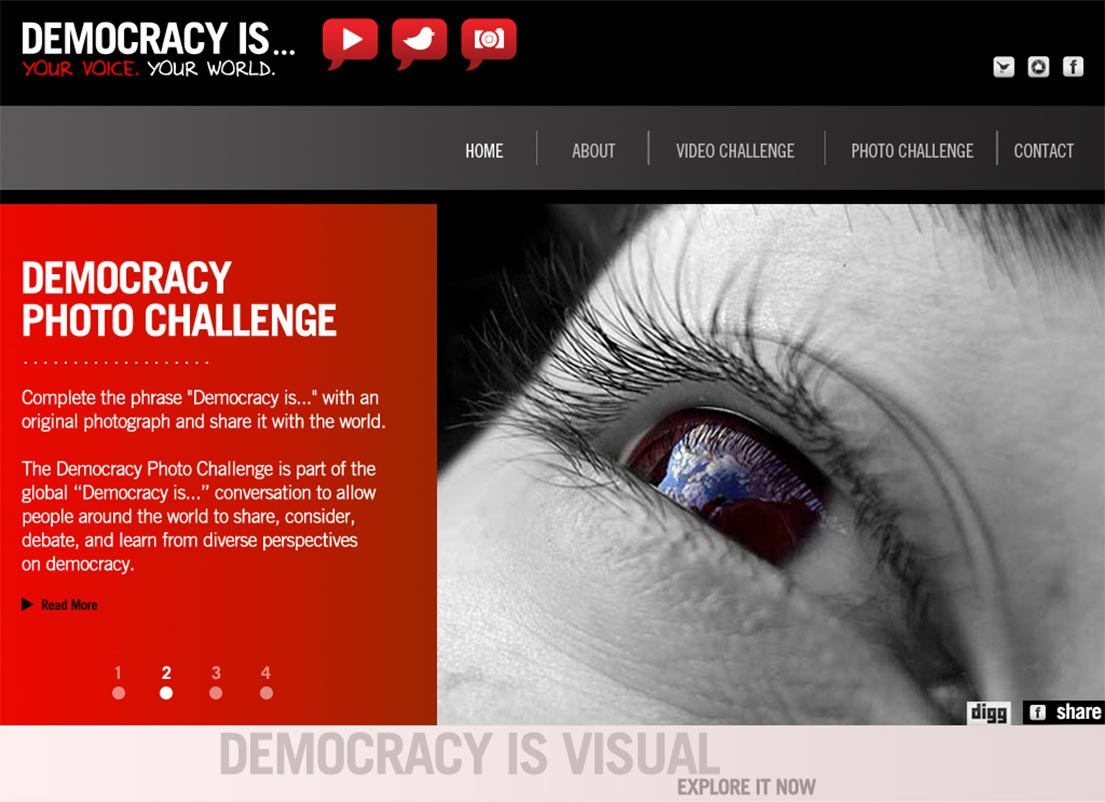 A&T developed the social media effort by creating both Facebook and Twitter pages to support the global campaign. A&T reached out to international blogs that cover filmmaking, film festivals and politics to help generate an online buzz about the campaign.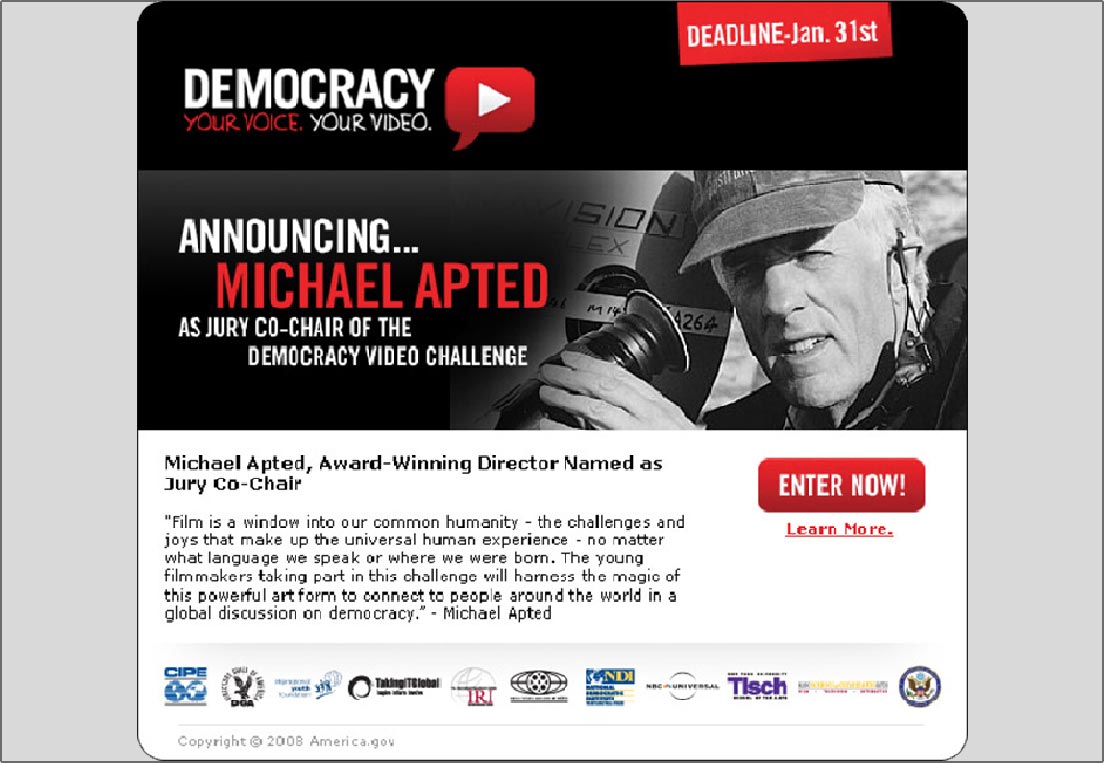 The social media pages have now expanded to encompass all parts of the "Democracy is…" brand.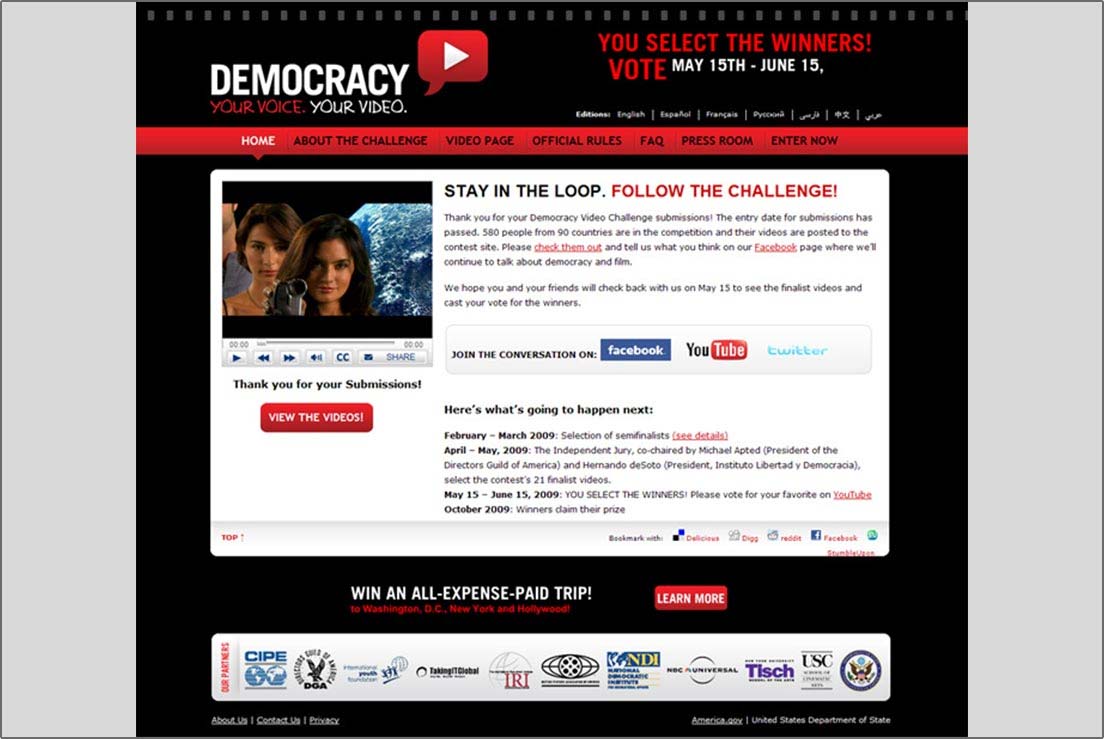 A&T developed a "Marketing Partner Toolkit and blog posts" for the Department of State's partners. The marketing assets in the "Toolkit" include rich media banner ads, e-postcards, and email campaign templates.